Phillip Brown – Chief Designer Emeritus
Phillip Brown is Designer Emeritus for werkLabs. A practicing architect for several decades, he has left a tremendous structural legacy for the world to enjoy. Phillip now focuses on all aspects of design, from sets and locations for wLs video and photo shoots, to residential and commercial spaces for a wide range of clients.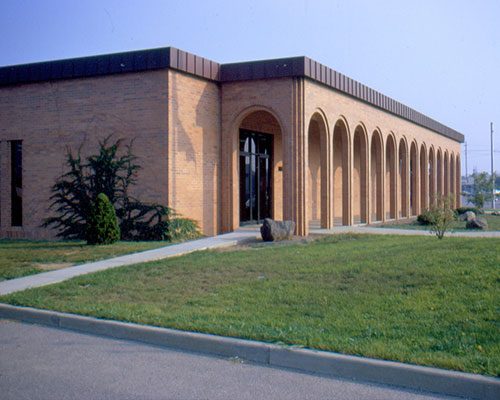 Employment Security Building
Evansville, IN (1967)
Project for state of Indiana.  At the time, Evansville, always trying to be in the forefront of city planning, was destroying it's downtown heritage of first generation brick buildings under the guise of "urban renewal".  As a protest, although a silent one, I conceived the idea of the brick arched walkway to connect the entrance and exit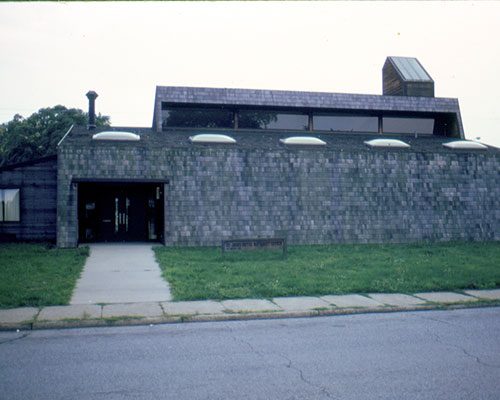 St. John's Methodist Church
Evansville, IN (1967)
A very limited budget became the driving force of this design as roofs are cheaper to build than walls…more roof, less wall, less cost. A very limited budget became the driving force of this design as roofs are cheaper to build than walls…more roof, less wall, less cost.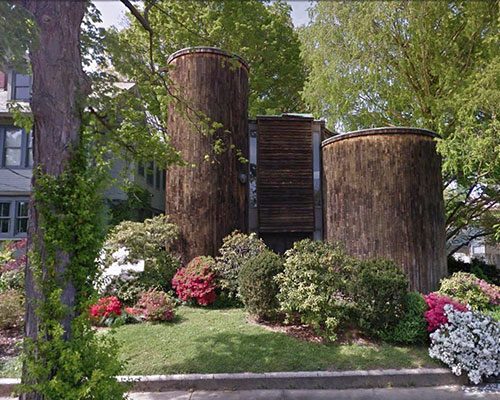 Gumbert Residence
Evansville, IN (1968)
A studio residence to replace a carriage house which had burned. This is in a historical residential area of Evansville which,at the time, had no guidelines. When guidelines were written in the early 70's, because of this residence, contemporary residences would be allowed in the historic district. This residence has been nominated for Historic Designation.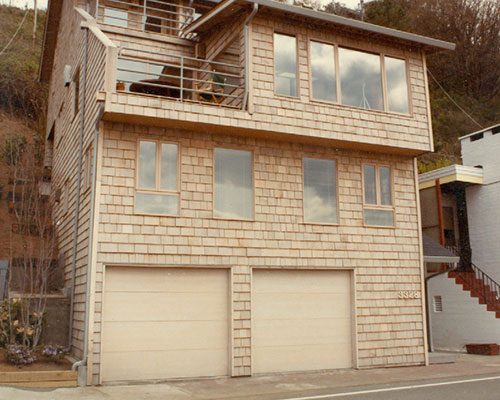 SMITH RESIDENCE
RICHMOND BEACH, WA (1970)
Remodel and add another level to existing home along the shore of Puget Sound facing south.  Main living area is on 3rd level with master bedroom on 4th level.  Entry from street is by covered stair on east elevation up to 3rd level.  Second level bedrooms are also accessed by this exterior stair.  Master bedroom has internal stair with a study ½ way up between 3rd and 4th levels.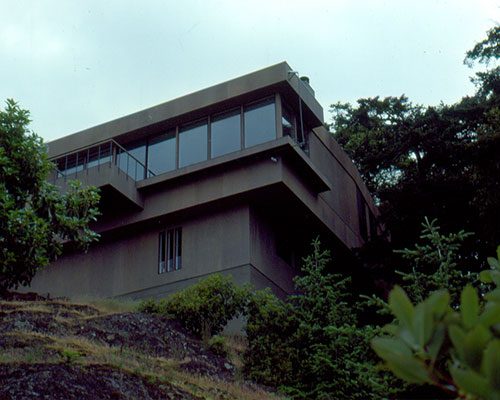 Ferguson Residence
Friday Harbor, WA (1979)
Design of new residence on west side of San Juan Island facing Victoria, B.C. across the Strait of Juan de Fuca.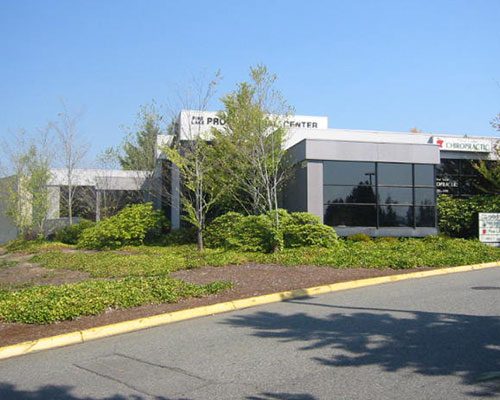 Strand-Caplan Law Office
King County, WA (1986)
Originally designed as a law office but later, after sold, was turned into professional offices suites. This is the picture from the front parking lot.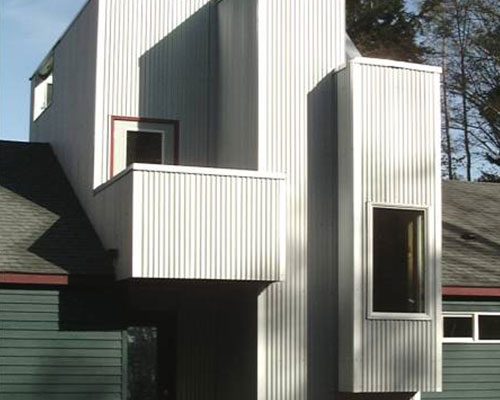 Caplan Residence
Hat Island, WA (2000)
After designing a mountain cabin and the start of drawings for a building permit, the client decided they would rather be near water instead of snow.  They purchased this site on a bluff with water access.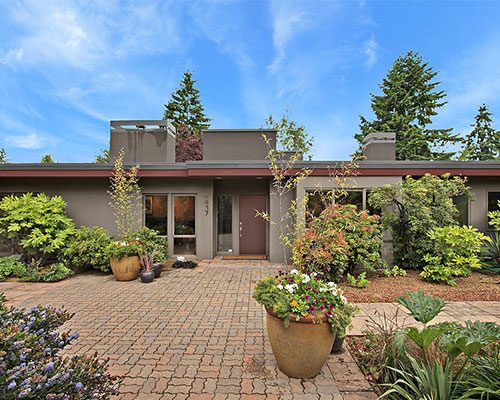 Gile Residence
Mercer Island, WA (2004)
A home that had been remodeled years before by a well-known NW Architect.  I was asked to re-do the public areas of the floor plan but ended up doing something in every area of the house. When the Giles were selling, this house was picked as the "House of the Week" by the Wall Street Journal.