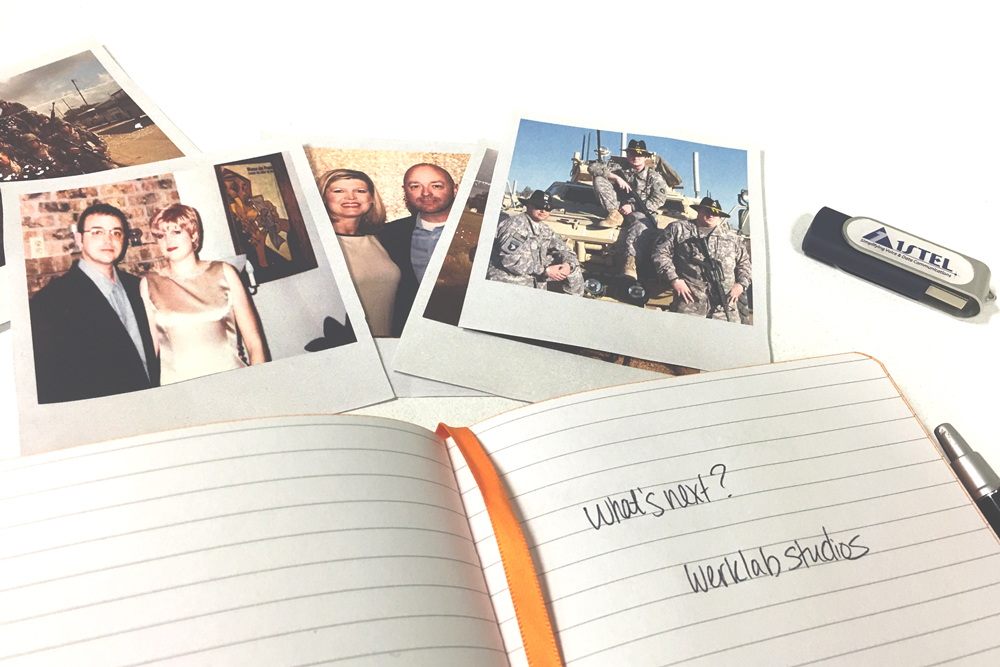 From a Marketing Department to an Ad Agency
Prior to the terror attacks of September 11th, I was the consummate Ad Man. From strategic communications plans to concept design work ranging from direct mail to television, I was on top of my game. I loved the interaction and networking in general, and I even fared pretty well when it came to walking that fine line between the clients and the creatives. Honestly, it was exhilarating. There's no feeling in the world quite like seeing your work on a billboard or in a 30-second spot during a favorite TV show, and it is even more thrilling when you win awards for your creative efforts.
More than anything, though, when your clients tell you that they are increasing their market share as a result of the campaigns you built for them, it is beyond satisfying. And that's because when businesses grow their market share, they hire new employees, and they give their current employees raises, and that translates to better living for everyone involved. In some small, perhaps sentimental way I helped make the economy better on some level.
Truly, I loved my career.
But then the unthinkable happened. The familiar voice of Morning Edition's Bob Edwards informed me and countless others of the unexplainable horrors taking place in New York, DC, and Pennsylvania during my morning commute. I fell into numbness. Meetings were cancelled, marketing campaigns were put on indefinite hold, and a quiet malaise overwhelmed the country. People struggled to make sense of what happened. They struggled with how to tell their children. They struggled to look beyond the aftermath. In turn, America quietly raised flags in its neighborhoods while Toby Keith loudly performed the The Angry American over its airways. It was the X Generation's Pearl Harbor, and everyone reacted in their own way.
I joined the Army.
And at the age of 30 you take a different perspective with you to Basic Combat Training than you would have if you'd done so at 18. That 12 years makes a huge difference, believe me. While my bunkmates were missing their mothers and girlfriends and Taco Bell, I was missing my wife and kids, the 7 Series, and Del Frisco's. And while I don't remember what I thought it would be like when I became a Soldier, I do remember having a deep sense of duty and, once my initial military training was completed, I recall having a very powerful sense of pride in the uniform on my back. That pride is still present to this day when I look back on my experiences while serving our great nation. I mean, sometimes I'll be sitting at a traffic light and then think to myself, "Wow. I was an Army combat officer for over a decade. I've got cool stories for my grandkids."
And no kidding, the Chris Combest writing this article today is 100 times the man that swore an oath into the Army 14 years ago.
So, with multiple deployments under my belt, I decided to move back to the civilian sector, trading in my uniform for a suit and tie. It took a little over a year, but I officially retired from the Army in June of 2015. At that point I moved my family back to the Metroplex, settling in Cleburne, and hung the uniform up for good. Ever since then I have been in a suit and tie, and it feels great to be back. Well, occasionally a tie. OK, maybe rarely a tie.
I wanted to get back into advertising, marketing, and public relations, but the Army brought my leadership skills to a whole new level. I had gained confidence in my abilities to make good decisions, motivate followers, and lead from the proverbial front, so I wanted a career that allowed me to do both. One of my contacts told me about a medium-sized, Texas-based B2B telecom that was looking to expand and introduced me to the CEO. After a few meetings I was offered a position and I took over as Director of Sales and Marketing for 1stel.
I fell immediately in love with my small but highly effective staff.
There were three of us in the beginning, actually. Jorge was my sales guy and Jose was my creative guy. Together we began building a roadmap to the CEO's vision, which was to triple the company in size and scope. We started by defining exactly who 1stel was, and what 1stel wanted to become. This gave us the foundation for 1stel's communications plan and signature reliability line. We then redesigned the website, re-launched the company's social media channels, engineered a robust, internally written blog, and expanded the marketing department with a very special hire: behold the digital media specialist.
We then hired both an internal and external sales division of communications consultants who would be trained to embody the consultant model. That is, we would only give our clients advice that would benefit them, not necessarily us. This was a bold move because it meant that there would certainly be times where we would refer clients to other providers, but in the end we would rather be known for our honesty and genuine concern rather than aggressive or pushy sales tactics. We then launched three television commercials that would play on morning and evening primetime cable news channels, each with a message that further enhanced 1stel's image ofconsultants not sales for the general public.
All along the focus has been honest transparency, and it is working.
It was actually during the first three months that we made the decision to create customer success stories that we could film, edit, and broadcast on social media. The idea was simple enough: make a two minute video that would tell the story of how our products and services have benefitted the customer base of select clients, ultimately serving as an online PR tool to enhance the images of both organizations.
In the end it was a successful campaign, but it also showed me that we could provide advertising and design services to a larger market, not just ourselves at the telecom.
I took my idea to the Boss with every intention of laying out the plans for a full service advertising, marketing, and public relations agency whose primary account would always be 1stel. Admittedly, I half expected a solid chewing or, worse, a flat-out dismissal of my idea. Instead, I got an earnest I'll think about it and then a more promising I think that might be doable. And a month later when I got the green light, well, let's just say that elation doesn't even come close to the high I felt that day.
So here we go!
And, in the spirit of open honesty and transparency, I haven't actually worn a tie yet.

——-
Christopher Combest- Managing Director of werkLab Studios
ccombest@werklabstudios.com